When it is talk about evaporative cooler then it is defined as the, it is a box-shaped appliance having one or more porous surfaces that helps to enable air to pass through. There is a fan inside this cooler the unit pulls outside air through the sides and into the house. They help to produce cool air and have porous side which is fitted with a pad of water-absorbing material. In evaporative coolers, water is stored in a pan at the bottom of the cooler and a small pump lifts the water to the top of each side. They help to add moisture and also help to provide a comfortable environment for dry climates. They help to lower temperature naturally and without the use of ozone-depleting chemicals. They are open systems that constantly bring in fresh air to a room or area. These filter pads used in a swamp cooler also act as air filters and can also help to remove all the airborne dirt, debris, and dust particles. When you have to install evaporative coolers in your home then it will require proper maintenance and also perform it inexpensively by doing it themselves. Evaporative coolers are available in the owner's manual which is very important. So it is your responsibility that your coolers should be inspected monthly and also provides proper service as required. So, these coolers are preferred because of their ease of maintenance as compared with roof mounted units.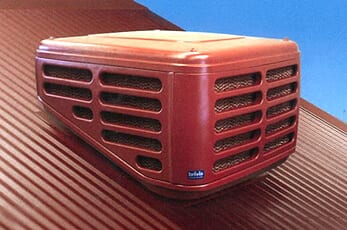 They also help to provide good ventilation in the room which pushes the humidity out. In order to do this, you have to need to open the whole windows in the room. When you don't provide take care them then they are too wide or it will only result in increasing the room's temperature. You have also experiment by adjusting the window a little to improve the amount of cooling. When you wanted to save your lot of work and money then you have to provide draining and cleaning your evaporative cooler regularly. When there is build-up of sediment and minerals that should be regularly removed. They have to need routine maintenance several times during the cooling season.
When you want to maintain your evaporative cooler than it should be cleaned once every two weeks with lukewarm water and also use mild detergent to avoid dust, dirt, mold, and mildew build-up, especially if the device has been used for long periods of time. On regular basis, you have to use portable swamp cooler should also be cleaned periodically with a damp cloth. At Tip Top Evaporative Cooling Melbourne, we are here to help and also happy to provide you heating and cooling maintenance tips, and also helps to carry out inspections of systems and air conditioners to identify any issues with your system.